THE Lisle202 Distress Calls

*I created the Crysis Fanon Wiki on December 27, 2009 on Sunday so I would be happy if you improve the wiki.
Lisle202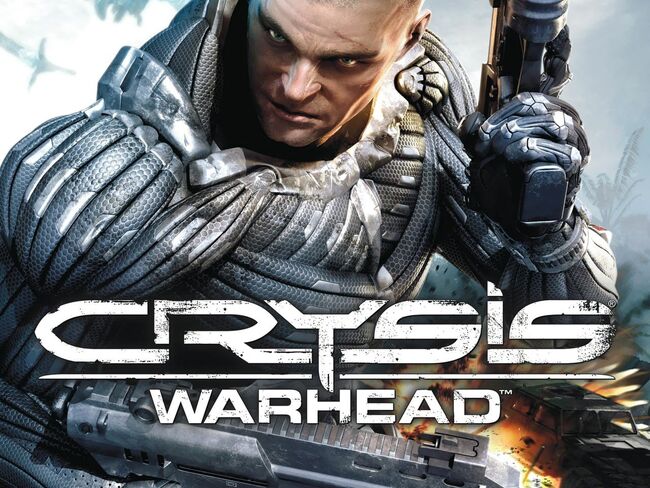 Welcome to Lisle202's Profile
Top Secret Information
Hi, I'm Carl. I am always busy due to school issues and homework and I will get back to you as soon as I can. I started to get interested in Crysis after looking at it's graphics. I have Crysis and I am planning to get Crysis Warhead and Crysis 2 in the future.
Trivia About Lisle202
He
loves gaming, Bleach, Yu-Gi-Oh (not much of a fan today due to school bannings on Yu-Gi-Oh cards), Phở, baseball, and orange chicken
Recommended Tactic
Scout, plan, strike, and then eliminate - Before engaging any enemy opposition, scout and check the area first before moving on. This is so you can find any weaknesses, tactical opportunities, any other enemy forces, and such so you do not enter blindly without being aware of your surroundings and what could be hiding in the area. Then, plan your assault, find your best infiltration point, find a secure and navigable route to your objective or point of interest, which enemies you will eliminate first or have to eliminate before moving on, and/or planning your exfiltration. After planning out everything, set up an ambush, start a diversion, eliminate a few enemies silently and then scatter everyone around with an explosive, or create chaos around the area. Once the enemies are alerted, panicking, and aware of your presence, eliminate the remaining ones and make sure the area is secure before moving on. Once you are done with everything, make your exfiltration out of the area or move on to your next objective or point of interest if you have/want to.
Personal Information
Name: Carl
Age: n/a
Rank: Bureaucrat
Future Plans: Being an engineer or a scientist
Favorite Games: Crysis, Crysis Wars, Crysis Warhead, Crysis 2, Dead Space, Dead Space 2, Dead Space (iOS), Battlefield: Bad Company 2, Battlefield 2, Battlefield: 1942 (including its expansion packs), Battlefield: Vietnam, Battlefield Heroes, Battlefield Play4Free, Call of Duty, Call of Duty; United Offensive, Call of Duty 2, Call of Duty 3, Call of Duty 4: Modern Warfare, Call of Duty: World at War, Modern Warfare 2, Call of Duty: Black Ops Call of Duty: Modern Warfare 3, call of Duty: ZOMBIES (iOS), Call of Duty: Black Ops - Zombies (iOS), Halo: Combat Evolved, Halo 2, Halo 3, Wolfenstein, Return to Castle Wolfenstein, Modern Combat 3: Fallen Nation (iOS), Modern Combat 2: Black Pegasus (iOS), Need for Speed: Shift (iOS), Need for Speed: Hot Pursuit (iOS), Shift 2: Unleashed (iOS), Asphalt 6: Adreline (iOS), Real Racing 2 (iOS), Shadow Gun (iOS), Infinity Blade 2 (iOS), Gears of War, Marvel vs. Capcon III, Shadow: The Hedgehog, Spider-Man: The Movie, ArmA II, ArmA (and its expansions), Brothers in Arms: Hell's Highway, Section 8, Section 8: Prejudice, Medal of Honor (2010), Medal of Honor: Allied Assault (including expansions), Medal of Honor: Pacific Assault, Medal of Honor: Airborne
Favorite Films: Titanic, The Lord of the Rings: The Fellowship of the ring, The Lord of the Rings: The Two Towers, The Lord of the Rings: The Return of the King, Silence of the Lambs, Flags of Our fathers, Letters from Iwo Jima, We Were Soldiers, Spirited Away, Howl's Moving Castle, Kiki's Delivery Service, Dead Space: Downfall, The Bourne Identity, The Bourne Supremacy, The Bourne Ultimatum, Batman Begins, The Dark Knight, Kick-Ass, Inception, The Prestige, Alien, Aliens, Saving Private Ryan, Schindler's List, Jaws, A.I. Artificial Intelligence, Contagion, Battle: Los Angeles, Black Hawk Down, Cast Away, Forrest Gump, Horrible Bosses, Insidious, Jurassic Park, The Lost World: Jurassic Park, Kung Fu Panda, Kung Fu Panda 2, Let Me In, Sucker Punch (only the extended cut), Transformers, Transformers: Dark of the Moon, Toy Story, Toy Sotry 2, Toy Story 3, The Incredibles, Monsters, Inc., WALL-E, Ratatouille, Happy Feet, Pirates of the Caribbean: The Curse of the Black Pearl, The Sixth Sense, Signs, Sky High, King Kong (1933), King Kong (2005), Alvin and the Chipmunks, Night at the Museum, Night at the Museum: battle of the Smithsonian, Hairspray, A Series of Unfortunate Events, War of the Worlds (2005), Superman: The Movie, Superman II, Shrek, Shrek II, Superman Returns, Thor, Tremors, The Pianist, Tremors 2, Tremors 3, Tremors 4: The Legend Begins, The Terminator, Terminator 2: Judgement Day, Terminator 3: Rise of the Machines, Iron man, Spider-Man, Spider-Man 2, Spider-Man 3, Iron Man, Iron Man 2, It's A Wonderful Life, Harry Potter (all of them), X-Men, X2, X-Men: First Class, Rush Hour, Rush Hour 2
Favorite Level in Crysis: Onslaught and Reckoning
Favorite Level in Warhead: All the Fury
Favorite Main Character: Psycho
Favorite Primary Weapon: MOAC, Incendiary FY71, SCAR
Favorite Secondary Weapon: AY69, Gauss Rifle
Pistol or AY69: AY69
Favorite Tactic: scout first, snipe next, assault after
Melee or Grab: Melee
Favorite Crosshair: Normal one
Favorite Vehicles: ASV and tanks
My Contributions
Community content is available under
CC-BY-SA
unless otherwise noted.