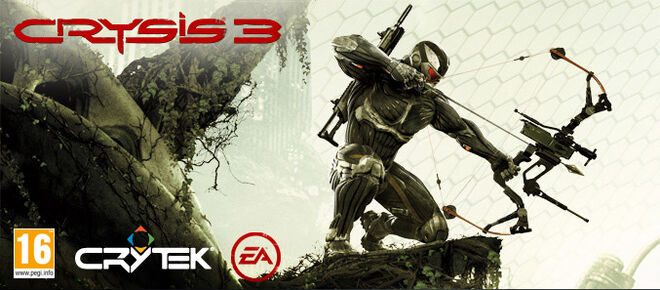 Crysis 3
is Crysis 3 is a first-person shooter video game under development by Crytek, published by Electronic Arts for Microsoft Windows, PlayStation 3, and Xbox 360 set to be released in February 2013. Today, some exciting new screenshots were released for the game. These new pictures showcase the dense, luscious fields found beneath the New York City Liberty Dome. Here,
Prophet
and
Michael "Psycho" Sykes
must fight through
C.E.L.L.troopers
and Ceph stalkers on their way to redenzvous with rebel forces.

Also announced today was the debut teaser trailer of the "The 7 Wonders of Crysis 3" cinematic video series. These videos are created by reowned filmaker Albert Hughes. Check out this sneak peak of the exciting video series.
Community content is available under
CC-BY-SA
unless otherwise noted.